Let's GSD!
The Wrecking Crew team was formed with the intent of getting sh*t done (GSD). No meetings. No budget. Just some CoHoots who want to help each other with small projects like pulling weeds (or poison oak), hauling leaves/mulch/bark, moving stuff around, doing quick fixes (within our ability), and anything you could think of that goes undone because they might not be considered important.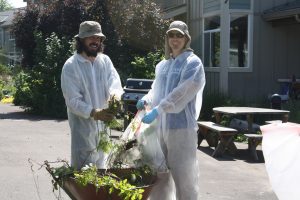 Just about every Friday in the early evenings (generally 4-6pm) you'll see the Wrecking Crew around CoHo helping others with small projects. This is what's great about living in community!
Thanks Team Wrecking Crew!