In the past year, a team of CoHoots has been spearheading work on upgrading the area around our common house. A path was relocated, plantings were added, our recycling/garbage area was moved, and a doorbell was installed at the street-side door on the common house.
Another step in making the pedestrian entrance to our community more welcoming is adding a welcome sign. At move-in (fall of 2007), CoHo installed a basic sign/map at our parking lot entrance (per fire department regulations).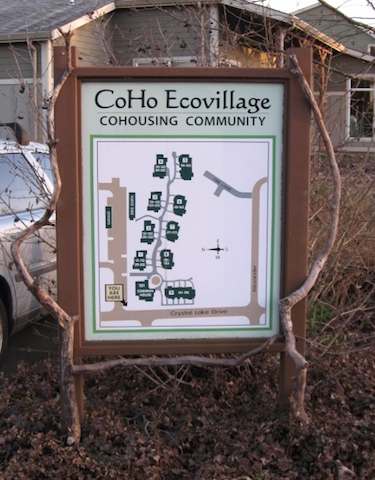 A natural spot for a welcome sign is the angled fence at our entryway.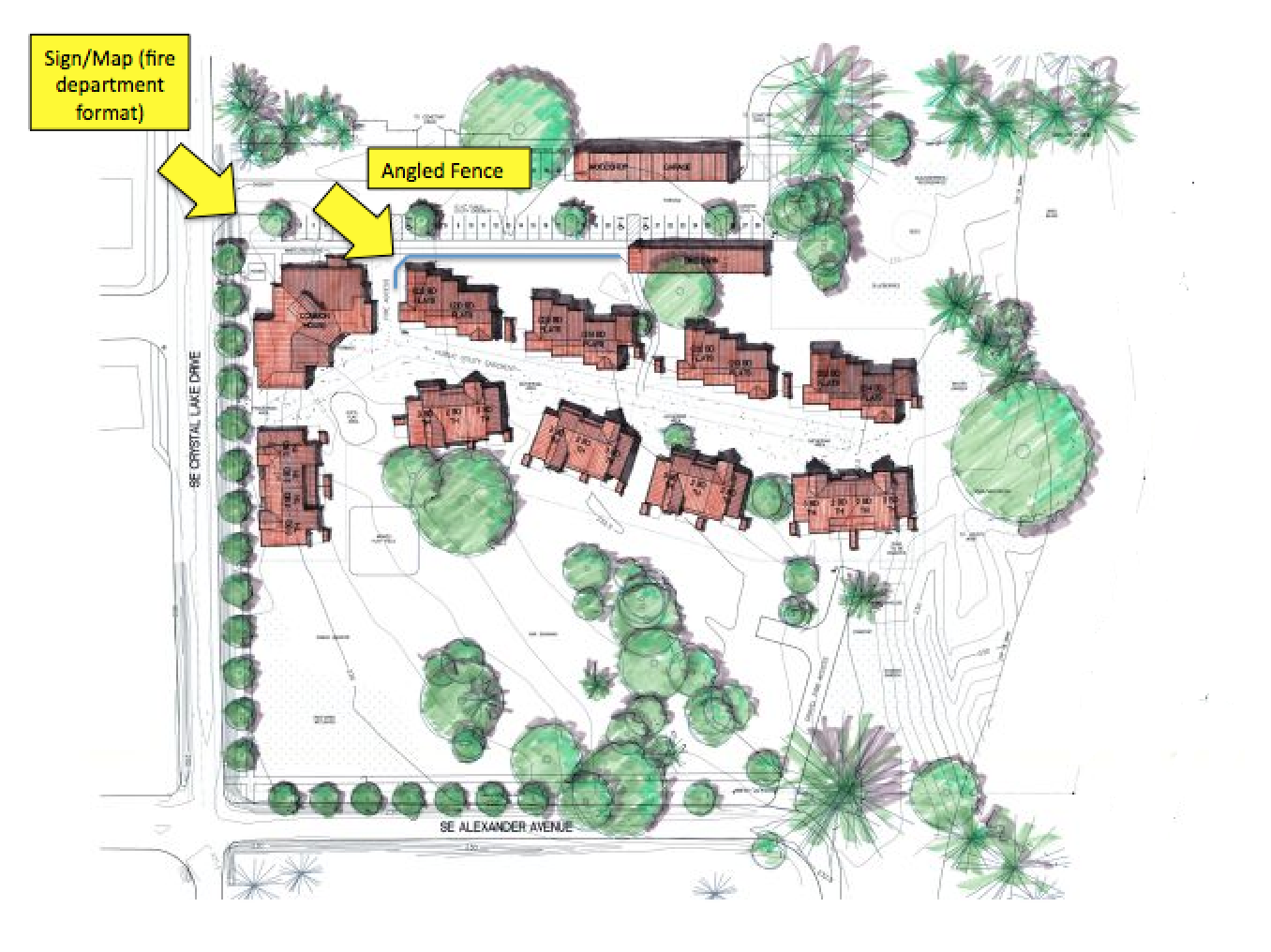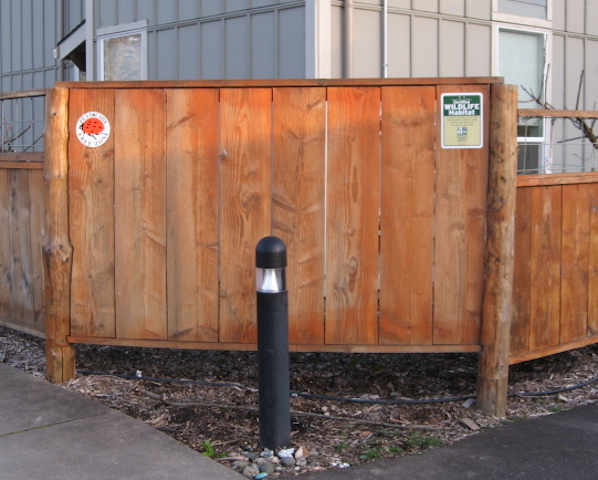 Now we need to decide on sign features…
A simple "Welcome to CoHo Ecovillage"? A map of building locations? A work of art? Natural wood lettering?   Colorful weather-hardy materials?
With the experience gained selecting building colors for repainting in 2016, this may be an easy decision-making process!
P.S. A message was posted on the national cohousing list serv asking for input and photos of other communities' signs. Responses will be posted here.
Signs at other cohousing communities….
This photo is not from a cohousing community; it is in a Corvallis neighborhood.