One of our newest CoHo families brought with them the lovely tradition of a soup swap.
The instructions–bring a big pot of soup to our next potluck PLUS containers to take home samples of your neighbors' soups.
Amazingly, there were no repetitions.  (Ever been to a potluck where EVERYONE thought it would be a good idea to make the same dish???)  Many ingredients came either from CoHoot's gardens or from Rainshine Farms.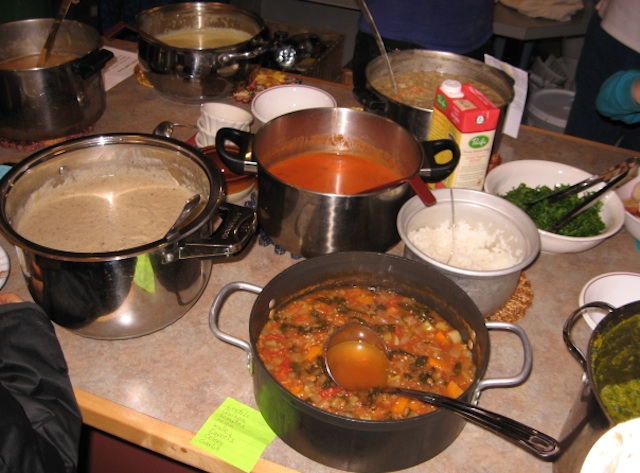 Pots were labeled with ingredients (our regular practice at CoHo meals) so folks could preview the ingredients.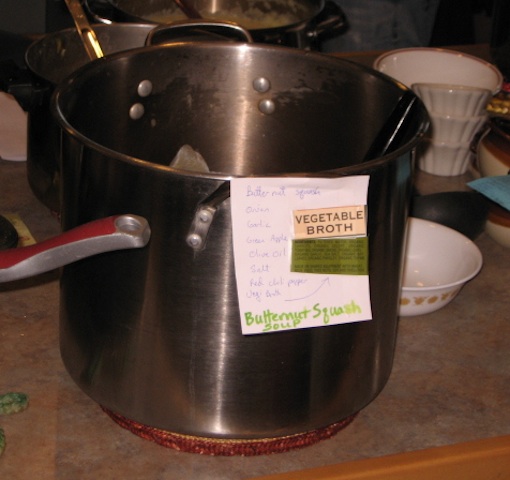 Instead of sitting down for a typical common meal, folks seemed to enjoying hovering and sipping–probably made it easier to keep sampling and compare notes.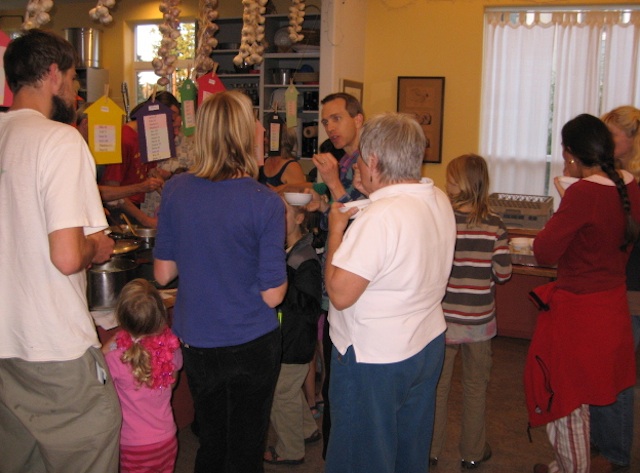 Perhaps our next soup swap will add a bread or muffin component…