Hints:
Notice what folks are wearing…(it is NOT summer).
Notice the time of day…(it is NOT dark).
Notice the HUGE turnout…(it is not something that EVERYONE cares about).
Notice the location along the CoHo path…(it is an intergenerational gathering spot).
And now, look at the second photo….
Notice the TIME on the clock on the laptop computer…(YES!  It's 11/11/11, November 11th, 2011).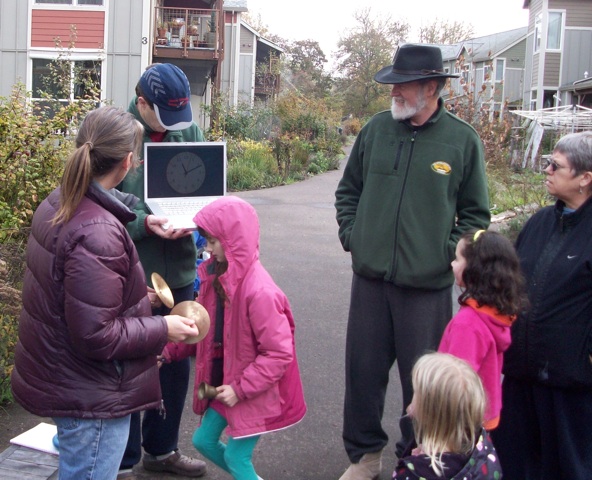 Want to meet us on The Path for a celebration of 12/12/12???  Mark that date on your calendar right now (and don't forget to bring refreshments).