What is the proper attire for a Work Party?  It's a party, but there's work to be done.  Hmmmm….  CoHoots show off their fashion sense in these photos.
The invasives removal crew at our July Work Party donned protective suits, booties, hats, and shades to tackle the never-ending challenge of poison oak.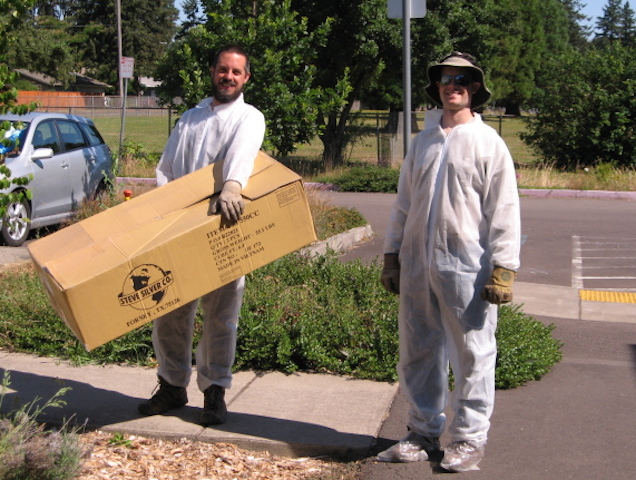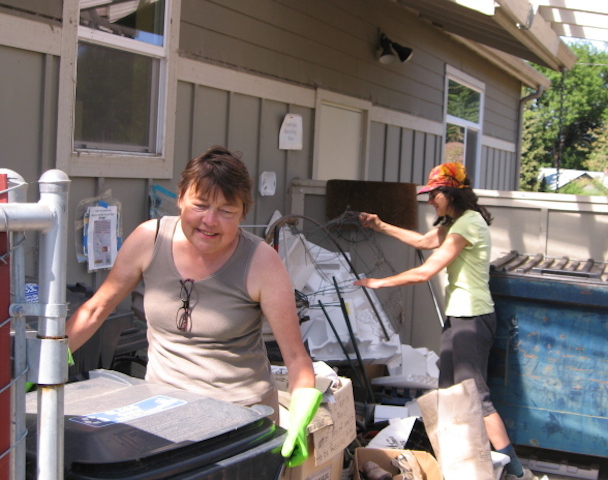 Meanwhile, the crew cleaning out the recycle area had much more comfortable summer attire.