A visitor at our February 2015 work party might have encountered a series of mysteries around our property. Check out what they spotted and see if you can "solve the mystery."
What could be so fascinating that it merits such close inspection?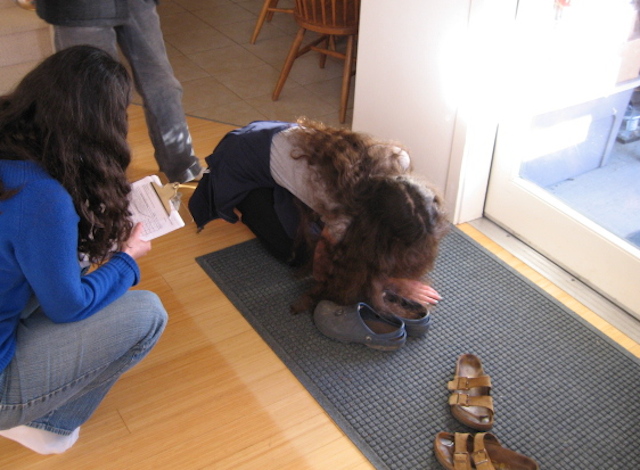 It's time for home inspections and this talented crew uses a long checklist to check for air leaks, water leaks, mold, and other hazards to a healthy home.  Our Buildings Team follows up on needed tasks.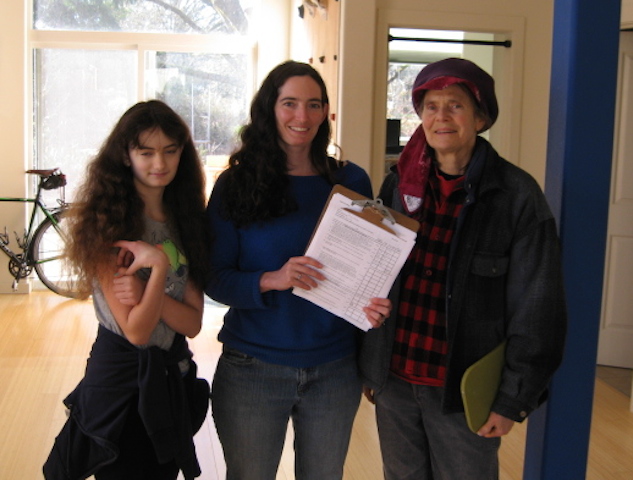 Does this lovely fig tree need its very own moat?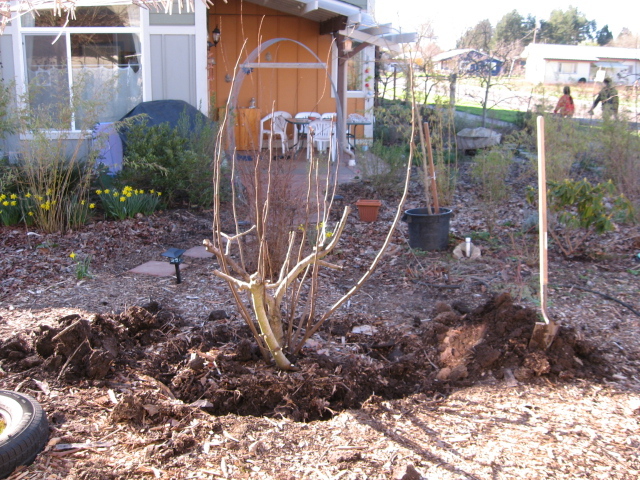 Actually, it needs a relocation to another spot away from the lovely laundry drying in the breeze.  A redesign of the area between the common house and building 9 included relocation of some greenery.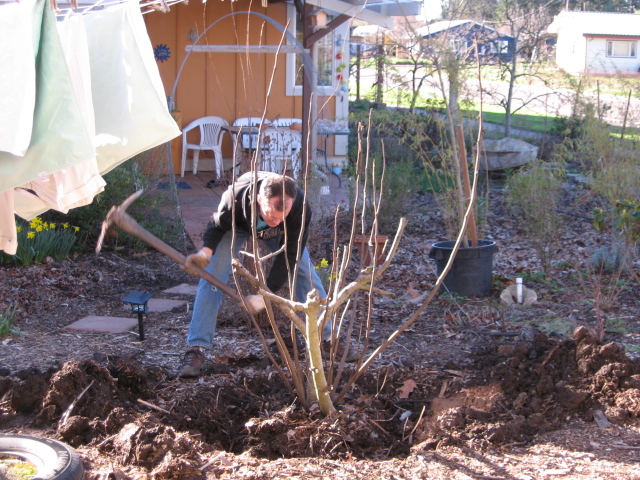 That LARGE pile of mulch looks perfectly content right where it is….  What are these mulch movers up to?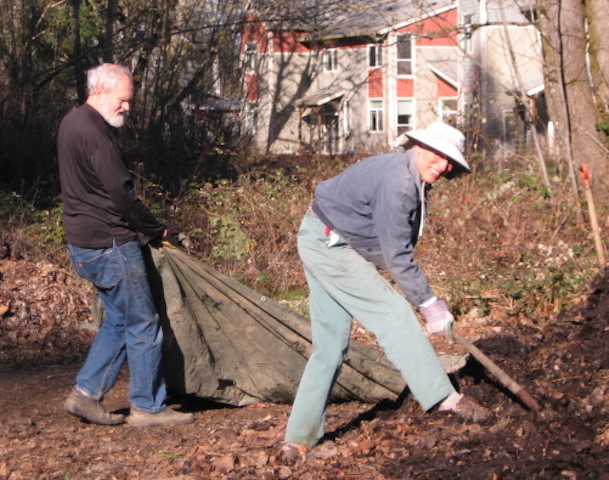 The mulch needs to be moved OUT of the fire lane (before being tucked into numerous gardening spots around our 6.8-acre site).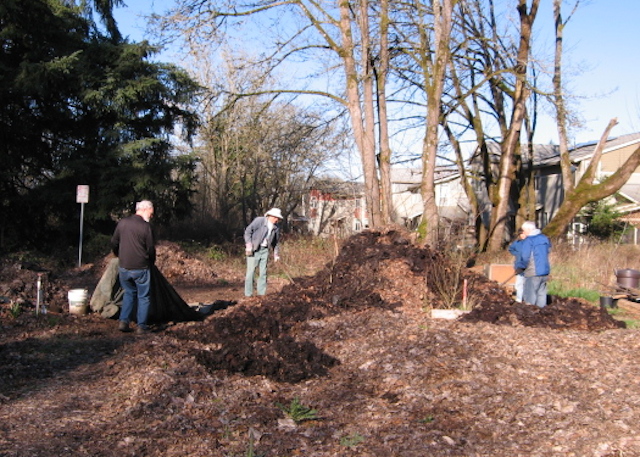 Aha–another digger at work! What plants will be planted?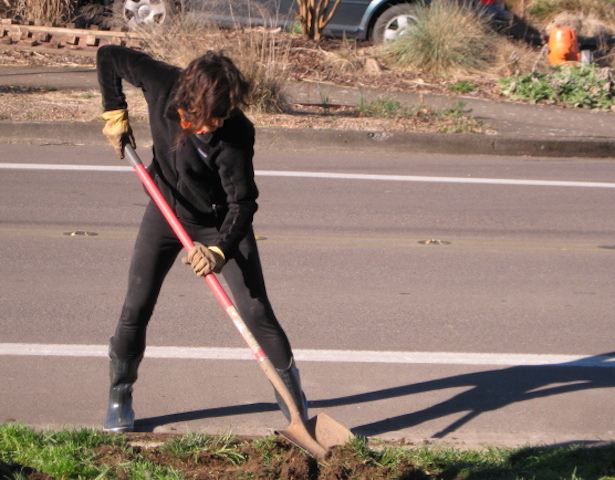 Our many feet will be "planted" along a new path that connects the new path along our common house to the street. If the photographer were to do a "180," you'd see the new arch on that path.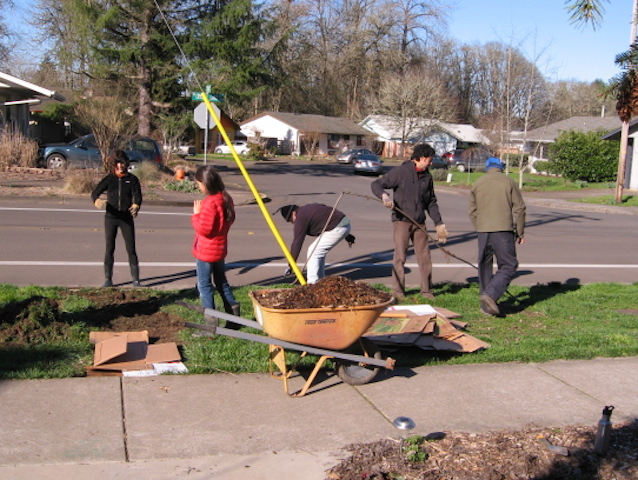 Are these folks directing other work crews to "move it a little bit more to the right…."?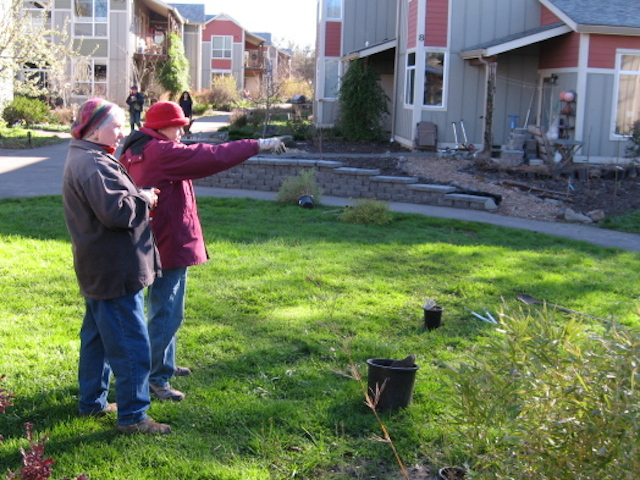 Nope, they are scoping out where to plant some blueberries next to a new bamboo patch.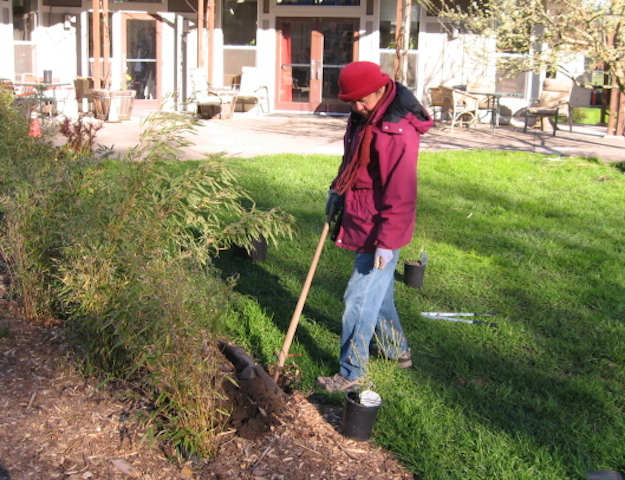 Looks like something fascinating has captured the attention of a pair of hard-working CoHoots….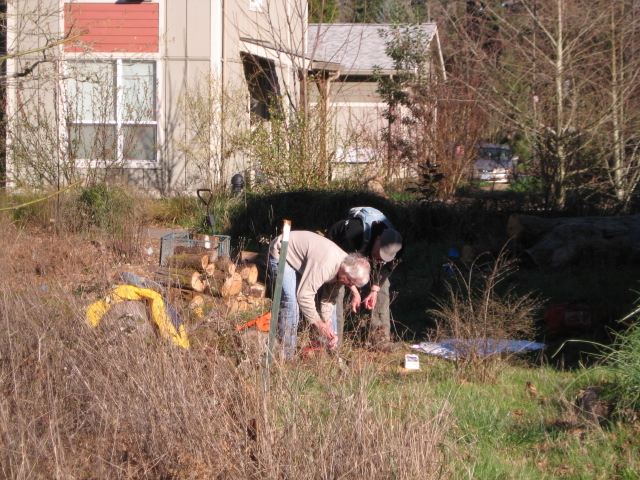 It's a stubborn chain saw that won't start (temporarily, thank goodness) that is needed to dissect large limbs from a large tree that had been cut down recently.  The tree was initially trimmed in 2012.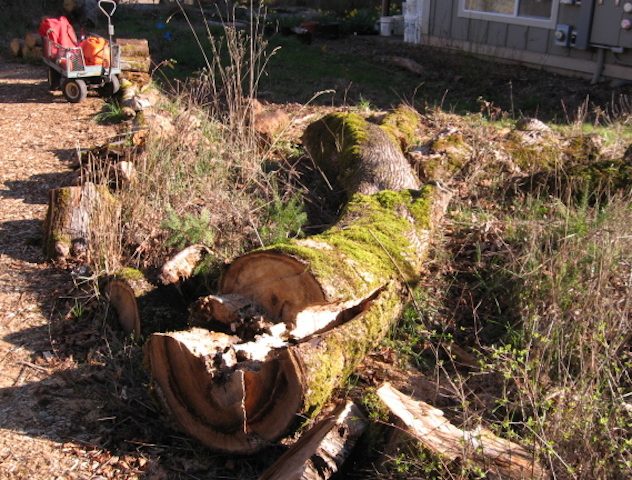 And last…what are these two "shady" characters hauling and where are they headed?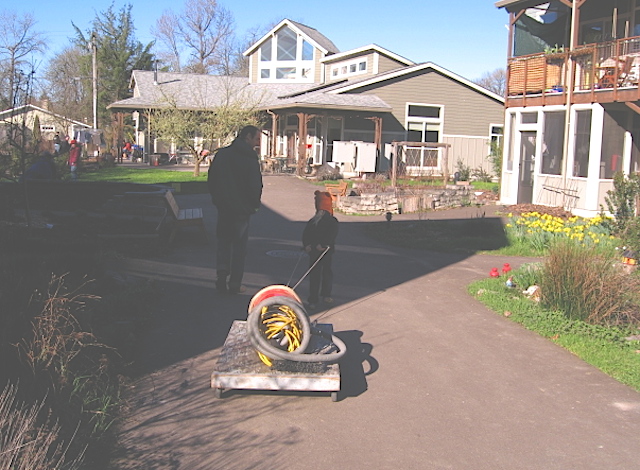 With super duper vacuum cleaner in tow, they are cleaning out the mechanical rooms in each residential building.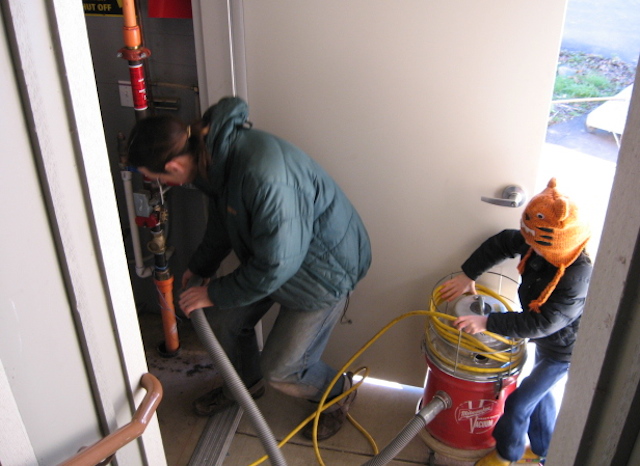 It's no mystery…work parties attract lots of folks tackling lots of projects at CoHo.