In the past several months, more areas around CoHo have been the target of ooching (a blend of scooting and inching that is basically a temporary trial of an option to get feedback prior to making a decision).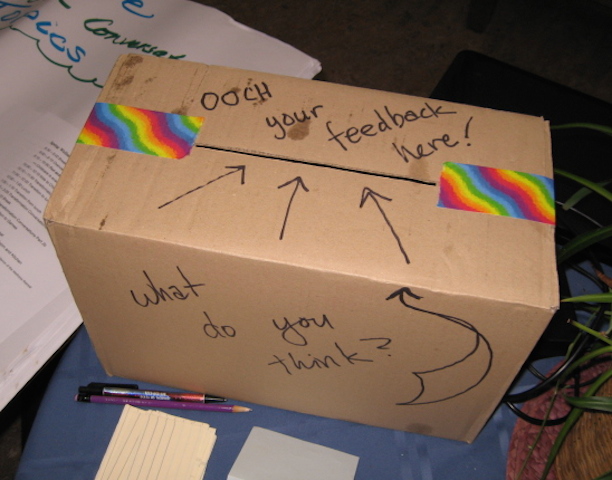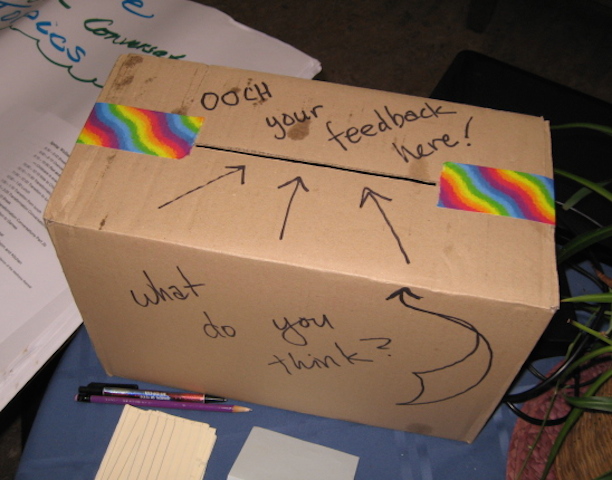 The patio outside the common house is a large paved area that could be transformed into an "outdoor room" with the addition of a clear roof.  To test out the look and feel of a covered outdoor space, members of the CHACO LUV team assembled some imaginative materials in creative ways.  Then CoHoots hung out and shared their feedback.  The verdict–thumbs up!  In our budgeting process, money was set aside into a patio fund that will grow over time.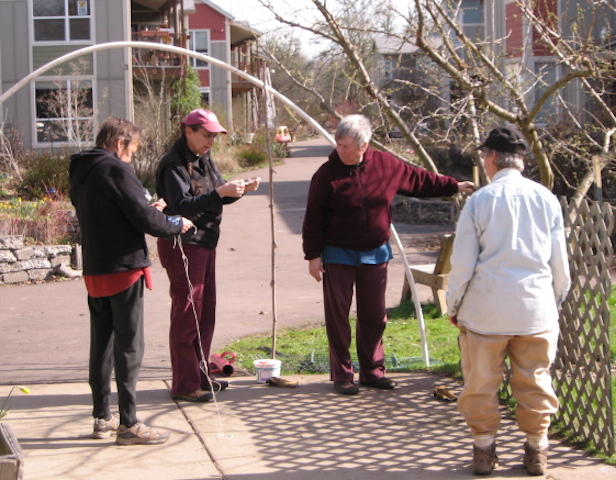 The area to the north of the common house has potential as a gathering spot and could be home to a cob oven.  To explore these options, the area was (temporarily) transformed.  Treats lured CoHoots to the area.  The verdict–other projects were rated higher, but there is still some potential here.
Our recycling/garbage area is near the common house, but also close to residences and our main entrance from the parking lot.  For greater auditory, visual, and olfactory benefits, a project to move the area to the far end of the workshop building was funded.  To verify the location will work, an ooch was set up by temporarily moving the garbage container plus the recycling bins to the new spot.  So far–thumbs up!!!