INTRODUCTION TO THE "THEN AND NOW" SERIES
Visitors touring CoHo sometimes ask how our expectations for community prior to move-in differ from our current day-to-day reality.
Comparing "then and now" is the framework for this series of blog postings.  The source of historical perspective is the CoHo newsletters published in 2006 and 2007 (they are still available on our website).  This was an intensive time, with the primary focus on actively building the community (both in terms of actual construction of buildings and the collection of folks who would be our neighbors). 
What were our dreams in 2006?  What is our daily life like now in 2014?
First, read the original newsletter (link below), then return to this posting for current perspectives.
THEN…
AND NOW…
What a whirlwind of activity the summer of 2006 brought to CoHo!
New Members
Welcoming several new members in one month was exciting and exhausting.  Matching available units with interested households was a challenge then and now.  It is always a moving target.
Waiting List
Some folks finished the membership process in 2007, but a unit did not open up so they joined the waiting list.  Two of those folks were the first to buy our first two resales a few years later.
CoHo no longer keeps a "waiting list" in part because units are not often available, and also because there's no need to wait to get connected with CoHo.  Our affiliate programs (Friends of CoHo and Associate Members) have openings and offer great opportunities to become CoHoots now.  Our website also gives lots of sneak previews of life at CoHo so folks have more data to make a decision about reaching out to us.
Cohousing in Corvallis
The reference to a "second potential cohousing community in Corvallis" is interesting.  Although some cities have more than one (Fort Collins, Colorado has two; Tucson, Arizona has three, and there are more duplicates out there), CoHo is still the only cohousing community in Corvallis.  Our nearest "sister community" is Oakleigh Meadow Cohousing, under development in Eugene, Oregon, only 45 minutes away.  We have offered joint tours in 2013 and 2014 so folks can visit two cohousing communities in one day.
Games
CoHoots love games.  People to People has been played at least three times….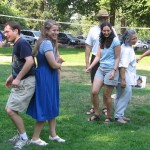 Fruit Lovers
U-picking (strawberries, blueberries, raspberries, peaches,…blackberries) continues to be a big draw (the Willamette Valley is the small berry capital of the world!).  Sometimes folks pick for the community freezers as well as for their own household.  A few of the local vendors are starting to recognize the CoHo contingent from year to year.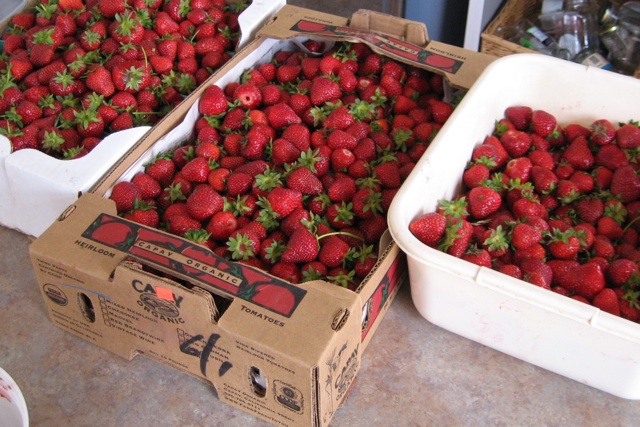 CoHoots also pick fruit from the trees in our orchard and scattered around the property (we have apples, pears, plums, figs, asian pears and persimmons).  The plums are VERY JUICY this year!