With temps in the '70's, this year's Bicycle Photo Scavenger Hunt was a "cool" episode (especially compared to 2013 temps in the 90's).
Teams checked in at 10am and were given the map and the list of photos to take.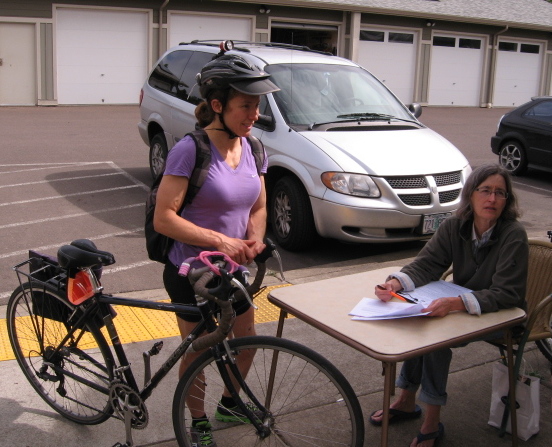 By 10:55am, three teams had assembled and were ready for the 11am send-off.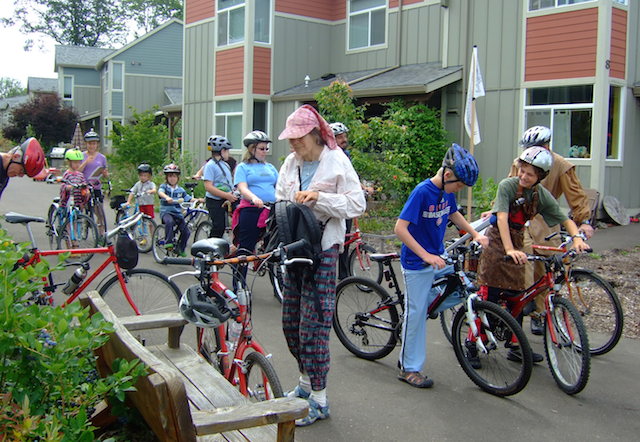 Ready, Set, Go!!!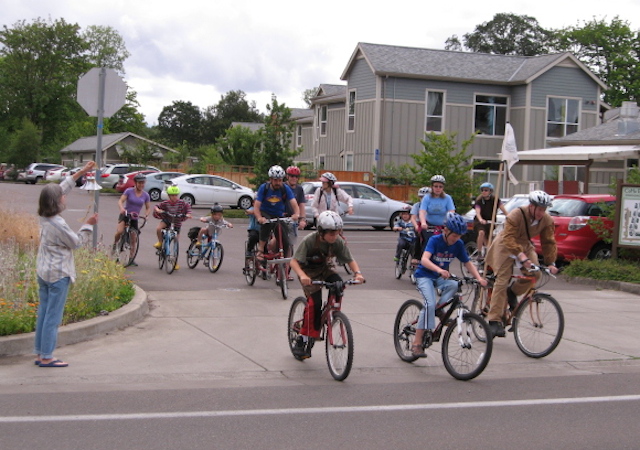 Heading down Crystal Lake Drive…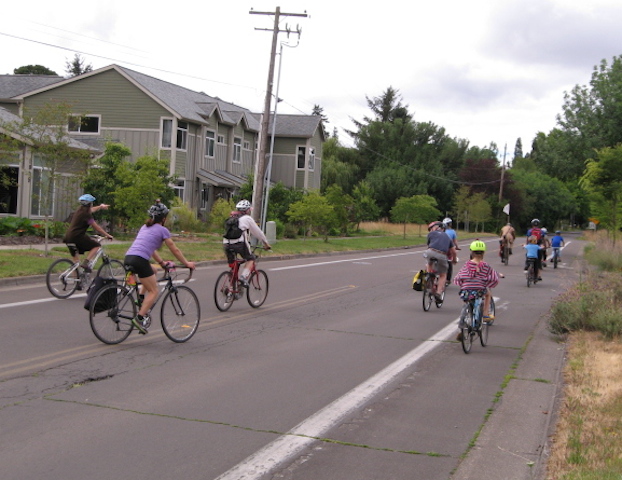 Teams all made three mandatory photo stops (at the homes of Friends of CoHo).  They also scoured the south town neighborhood for photos listed on their check sheet.
Here's their list of photos to take.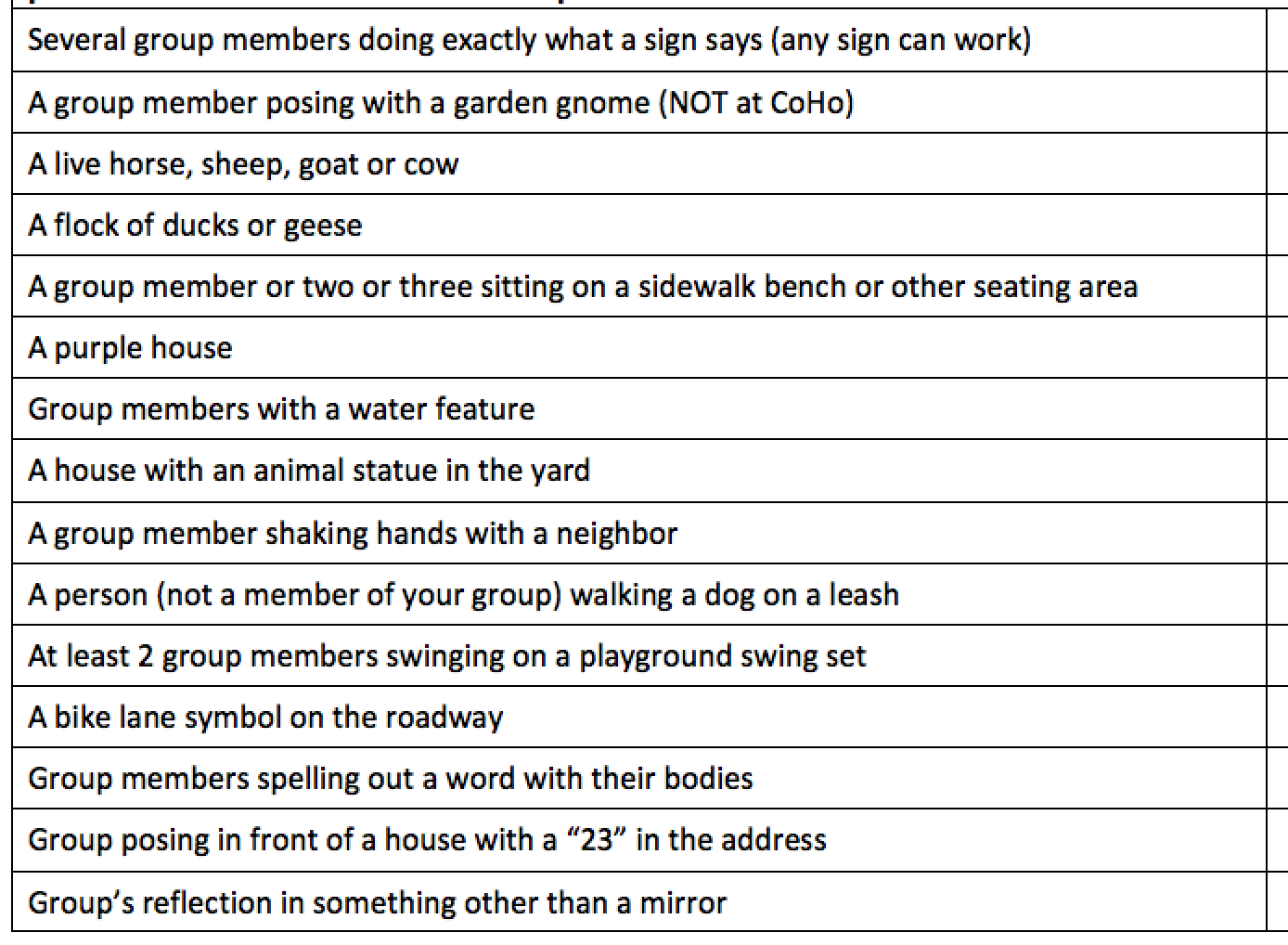 Teams returned home 90 minutes later…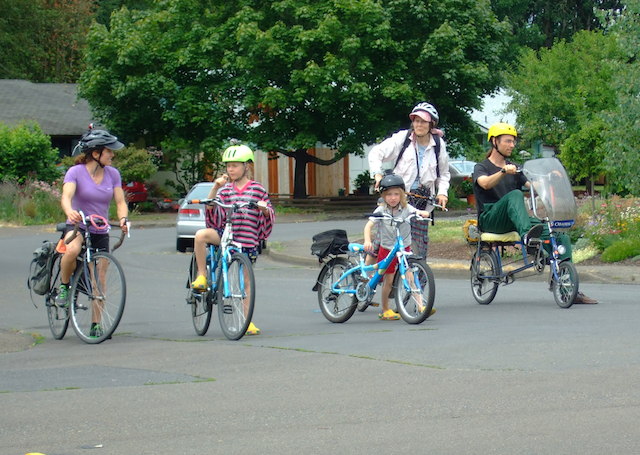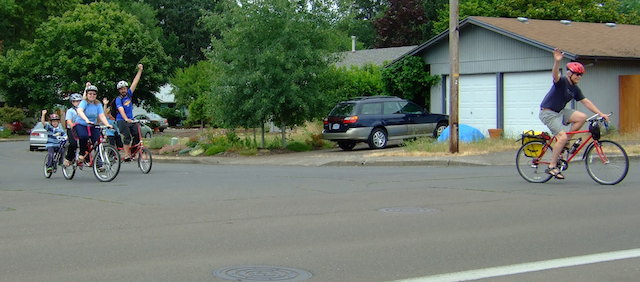 …turned in their photos, and reassembled for a potluck followed by photos from each team.  See the Photos page for photos from the three teams:
Roving Knights, Pounce of Cats, and Blue.  The Blue Team even included some bonus photos of "blue" things.
Most photos were quite unique, but there was one duplication–all three teams took photos of the same "neighbor walking a dog."