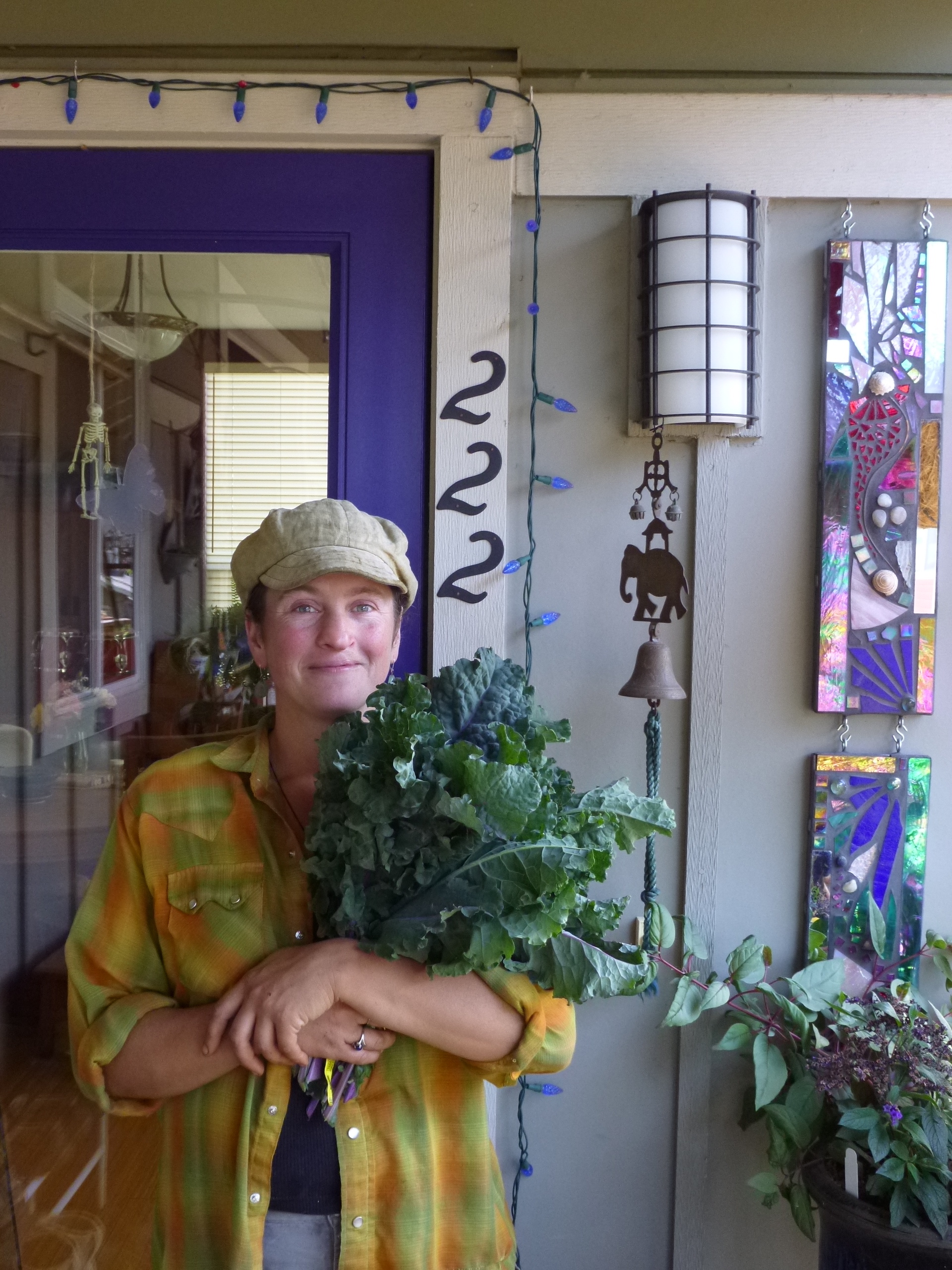 One of the benefits of living at Coho is being within biking/walking distance of our downtown farmers markets on Wednesday and Saturday mornings.  Our next-door-neighbor farmers are an even bigger benefit.
Shari has been delivering bouquets of gorgeous rainbow lacinato kale to our doors at Coho (and others in Southtown).  She also has garlic, turnips, chard, broccoli, radishes, daikon, dill, basil and other great stuff.  Green garlic, anyone?
We also get delivery of eggs fresh from the happy chicken eggs (however, this stealth delivery happens past my bedtime, so I have never actually seen the chicken whisperer).
On Tuesday afternoons, Rainshine Farms hosts a farmers market next door to Coho.  Although you can't get the chocolate covered potato doughnuts that the other farmers market has (hint, hint) – you CAN get fresh baked bread from Wild Yeast Community Supported Bakery (which is located at Coho).
Much gratitude to everyone who supplies us with nourishment!
Shari's contact info is shariame@gmail.com
(Guest post by Leela)