CoHo's Sustainability Action Team sponsored the second annual National Hanging Out Day (a bonafide official holiday) to celebrate both line drying and hanging out with friends and neighbors.  (See blog posting for 2013 celebration here and photos here.)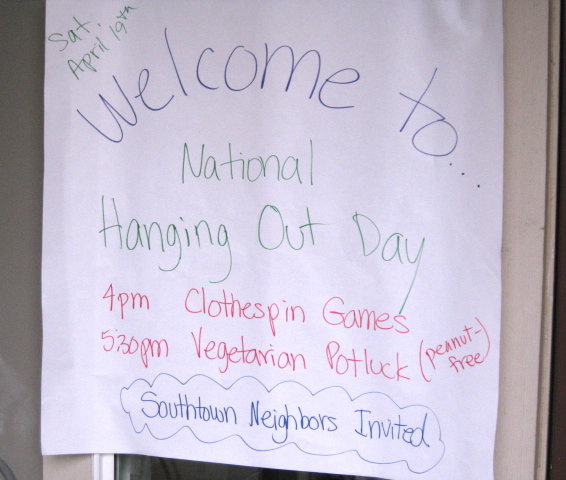 April 19th was also the opening day of the Corvallis Farmers Market, so the Team coordinated trips by bus, bike, and foot.
A CoHoot (far right) led a flashmob for One Billion Rising at the market.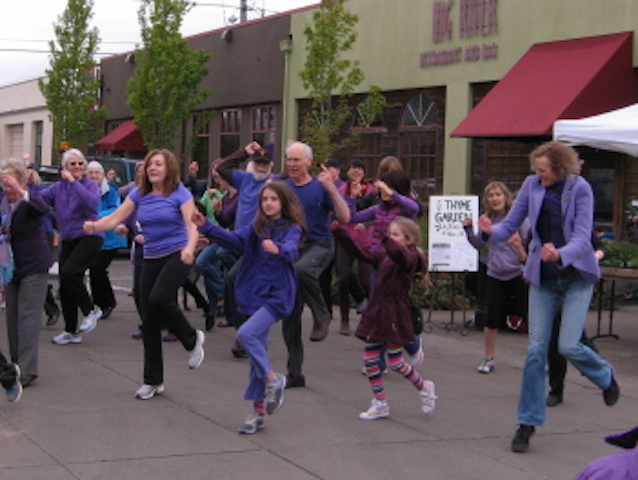 Back at CoHo, neighbors took the "hanging out together" very seriously and pulled up chairs to watch an unexpected entertaining event….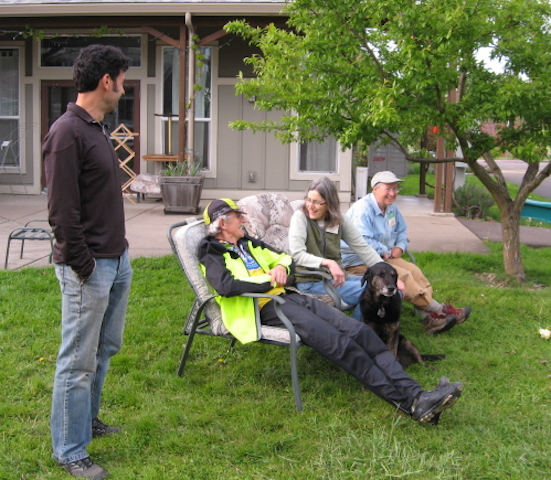 …the extraction of several dead bushes along The Path by a rather clever neighbor.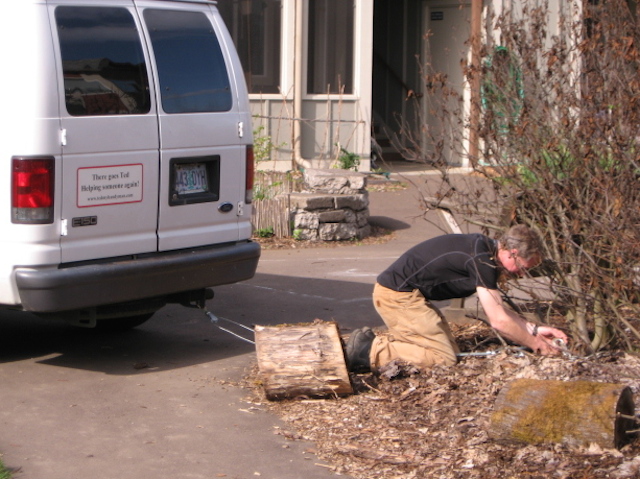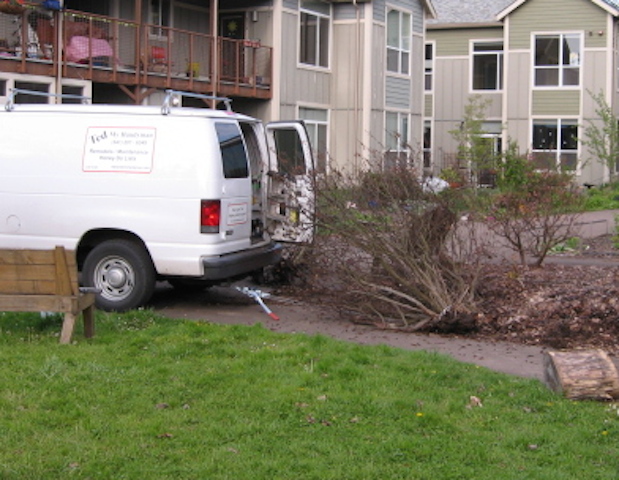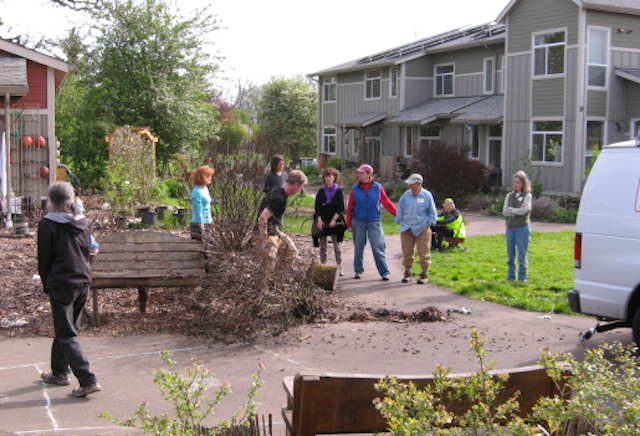 Another big draw was the display of line drying equipment (see blog for even more fascinating details about line drying at CoHo).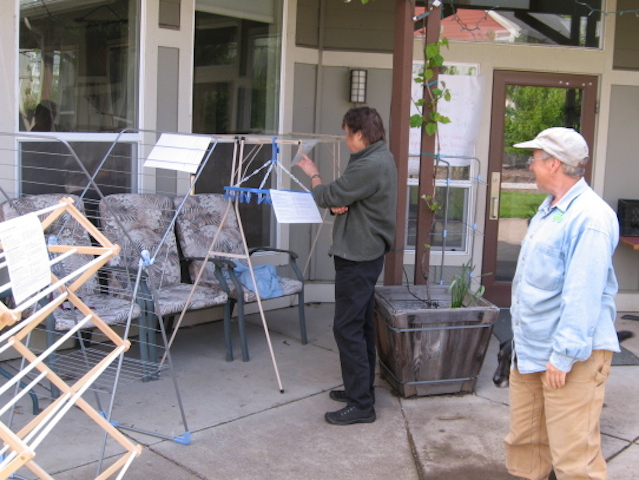 The day closed with a nice potluck featuring fresh items from Farmers Market.
Yet another easygoing day at CoHo Ecovillage…