Why are all these bikes outside the Common House???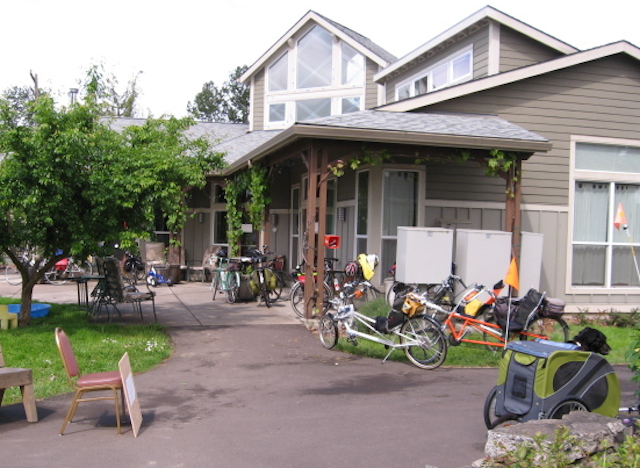 Is the Bike Barn being emptied for spring cleaning?  Is there a sale on neon biking gear?  Is a neighbor (who shall remain nameless) reducing his personal biking inventory?
Here's a hint…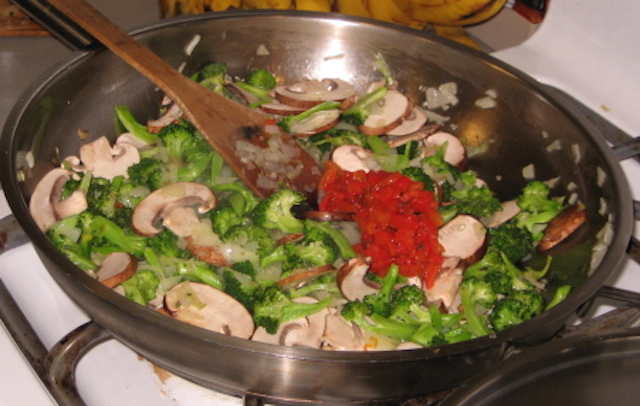 It's time for the second Rolling Feast breakfast for a local bike club.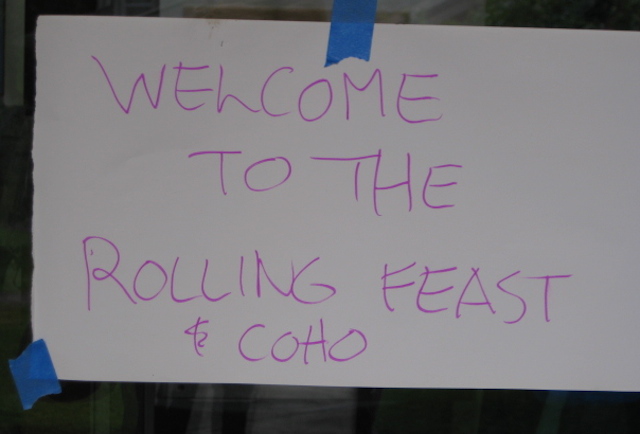 When a day of biking starts with a great breakfast (fritata, oatmeal, fruit salad, muffins, bagels, and coffee), followed by a ride, followed by lunch, it's easy to enjoy a beautiful Saturday in May on two (or three) wheels.
Riders came in two waves, so the kitchen crew cloned the breakfast.  These folks are "all aglow" with high visibility biking gear highlighted by the camera flash.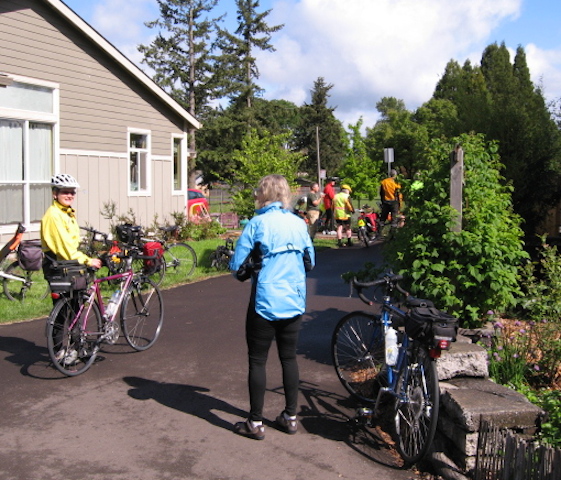 After the first wave departed, more bikers arrived and more breakfast.  CoHoots enjoyed eating/chatting with bikers.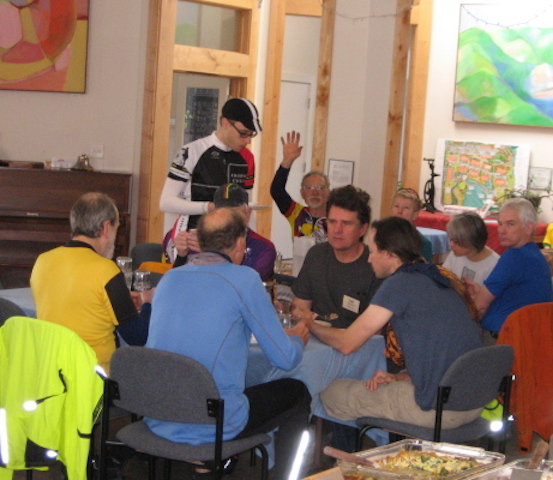 Clean-up was an ongoing affair, but with no photographic evidence, CoHoots will probably eagerly step up next year and say "yes!" if asked to host breakfast again.