This year's performances were overflowing with talent.  More singers and musicians joined the cast for a stellar program featuring 9 choral songs, plus a cat reprise of one of them, plus a singalong song, and several instrumentals.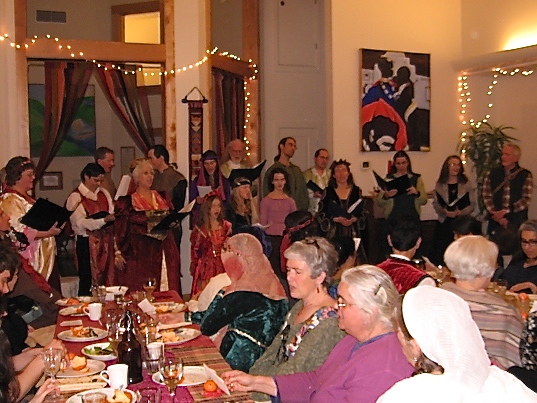 Verses of an appealing syncopated tune (Riu Riu Chiu) were performed in 6 different languages–Spanish, Brazilian Portuguese, French, Latin, American Sign Language, German.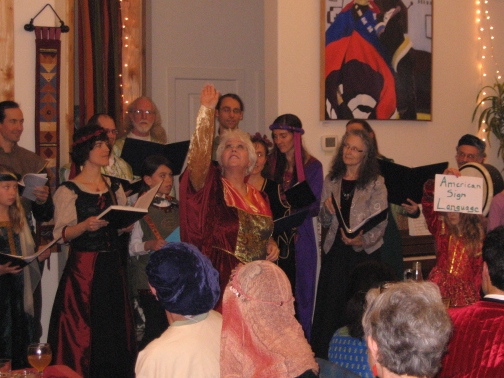 Predictably, the plot centered around love, Love, LOVE.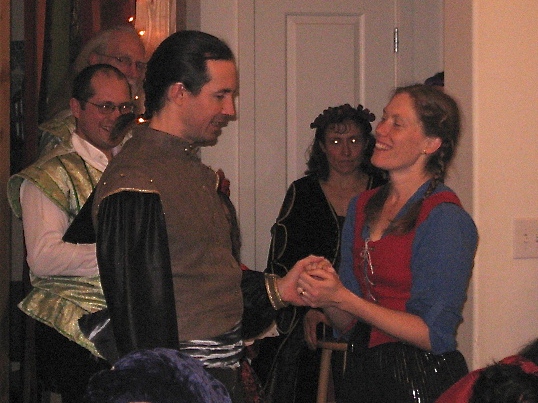 CoHo kids pitched in by cooking, serving food, singing, making music, and delivering lines of dialogue (plus a magic trick or two).
Check out the 2014 Madrigal photo album for more memories.