Where are these CoHoots headed in Sparky?  They are actually part of the work crew that is harvesting a crop of dry beans.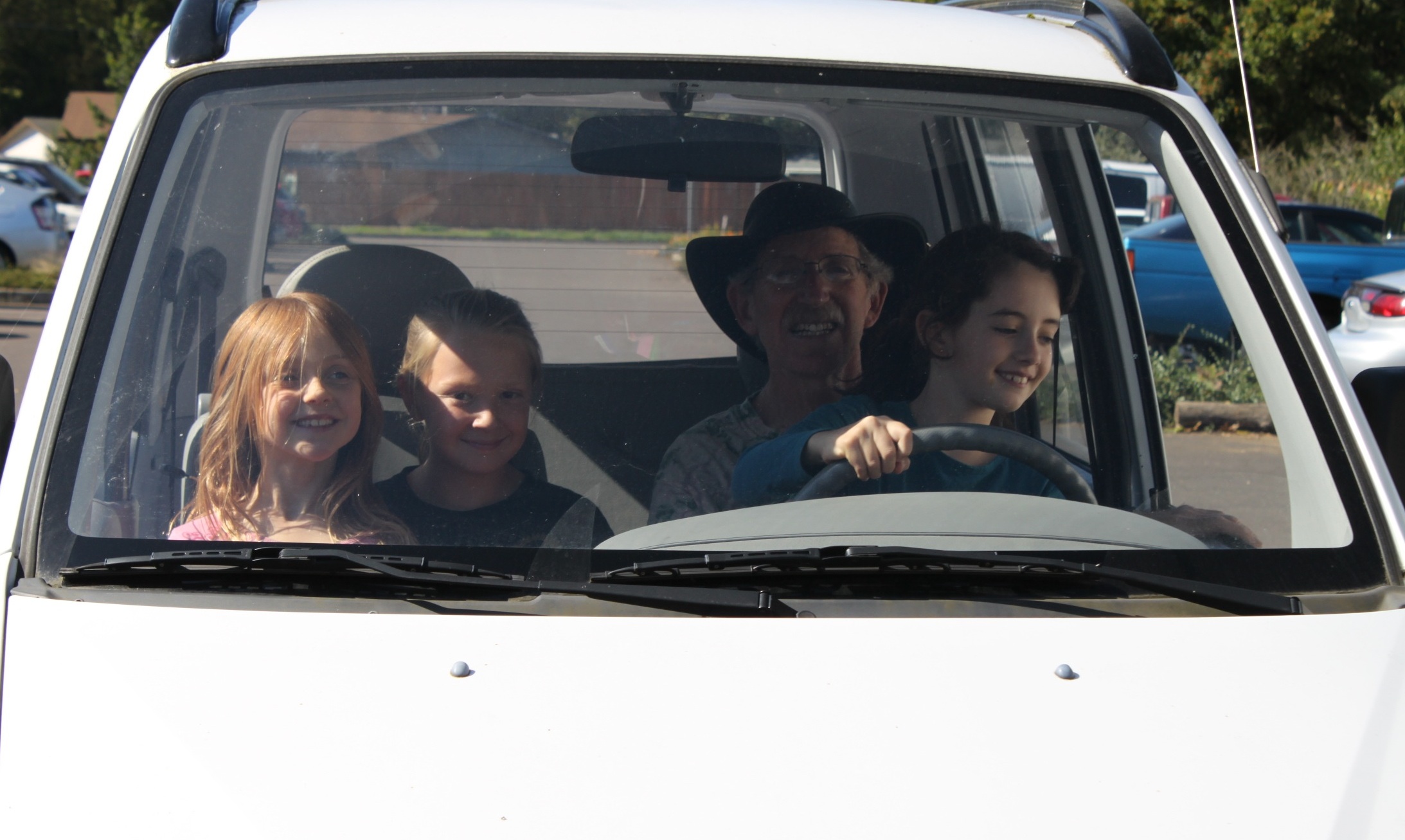 Each year, a crew growing dry beans explores new ways to harvest their crop, separating the beans from the stalks/leaves/pods.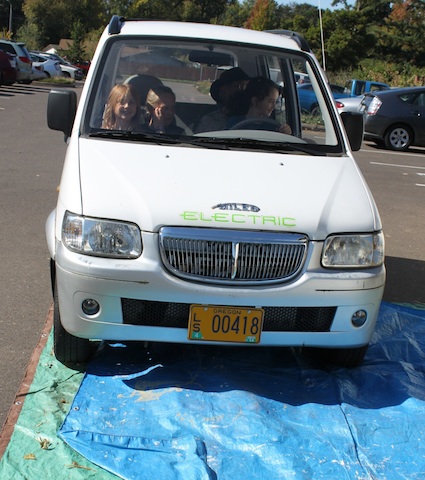 Driving Sparky back and forth over the beans (hiding between tarps) is a LOT faster than shelling the beans by hand.
Next step, sorting out the beans.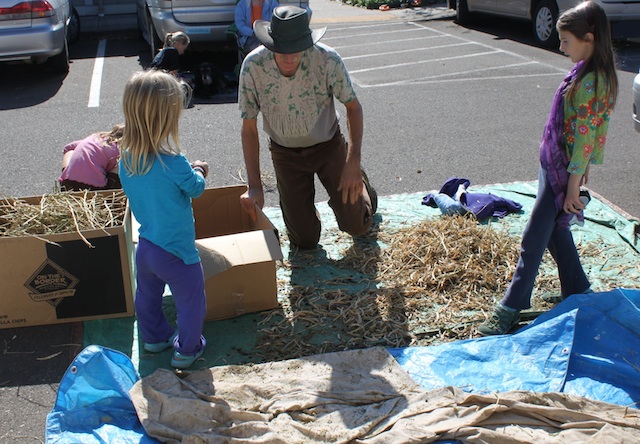 Here's where a high-tech, high-touch method comes into play.  First, a short demo.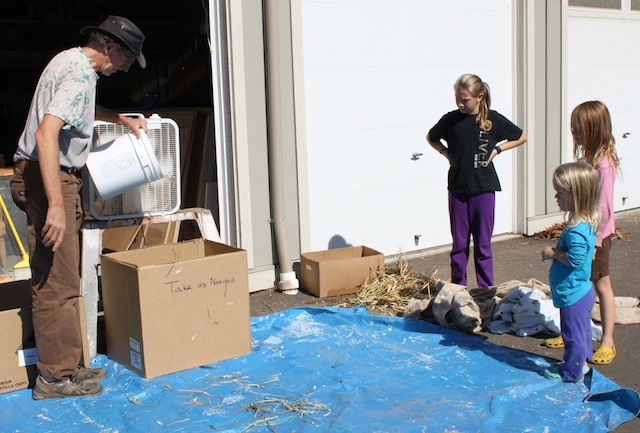 Slowly pouring the beans enables the "wind" from the fan to sort out the debris.
Folks take turns, and more turns, and more turns.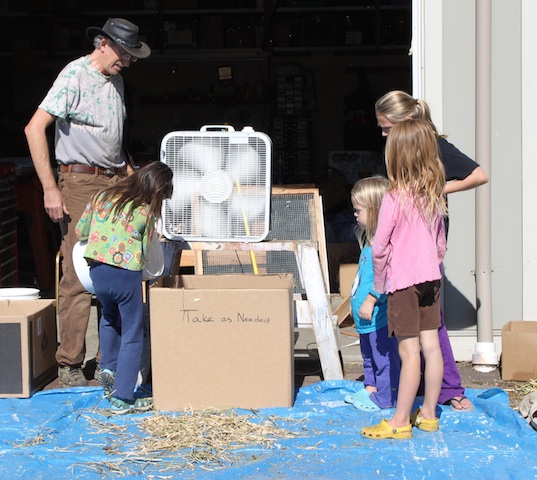 Word gets out about the fun in the parking lot and a crowd starts to gather….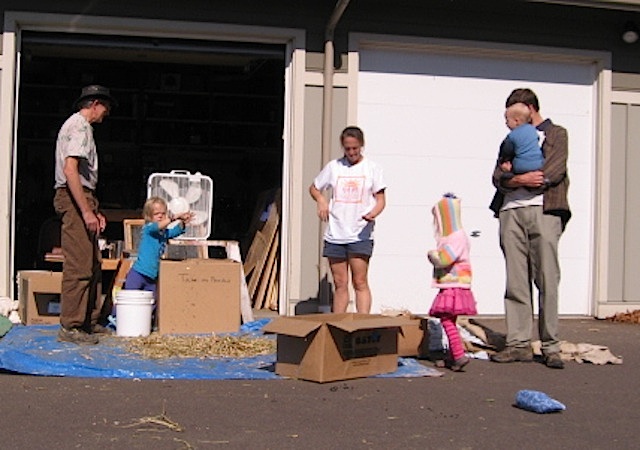 The end product–lovely, shiny black beans, ready to tuck away for the winter.