For a small town, Corvallis hosts many wonderful community celebrations.  One of the best known is da Vinci Days.
According to the promotional materials…
"The festival of art, science, and technology has received wide praise for its creativity, scale, and diverse programming. The festival is designed to illustrate the region's best by invoking the spirit of Leonardo da Vinci as its symbol. Each year a changing theme provides a thread of continuity through all da Vinci Days programming, which brings forth a host of music, entertainment, creative contests, exhibits and hands-on activities for all ages."
This is the 25th annual festival and so this year's theme is TIME.
CoHoots also merit lots of praise for their creativity for a community art project and chalk art drawings.
CoHoots' community art project featured there different size bikes (decorated with ribbons galore) to show how "thyme (planted in the bike baskets) flies."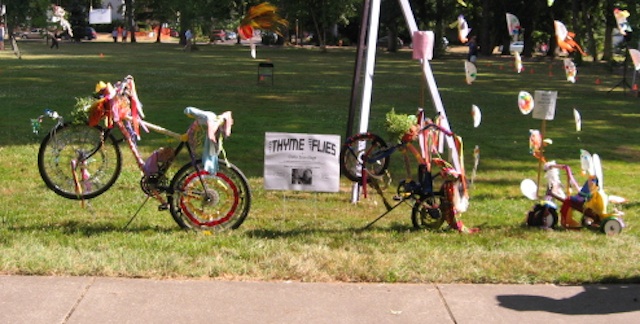 A poster celebrated our youngest and oldest residents–both named Madeline.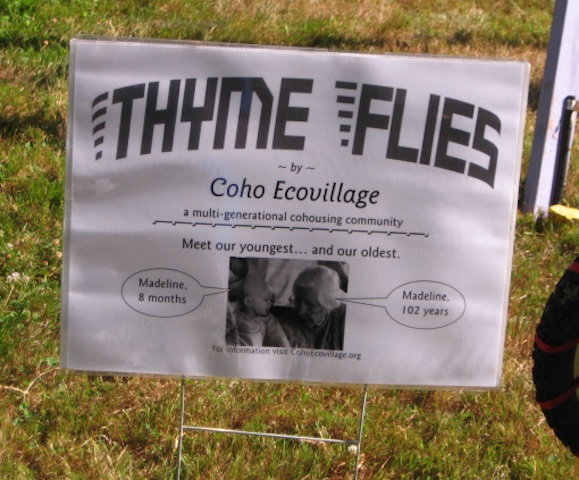 The "time" theme was also evident in the chalk art creations designed and colored by CoHoots.