Though our Old Oak toppled in September 2007, she was alive and well on the Sunday of Memorial Day weekend as the hostess of our first fire circle at the east end of the property.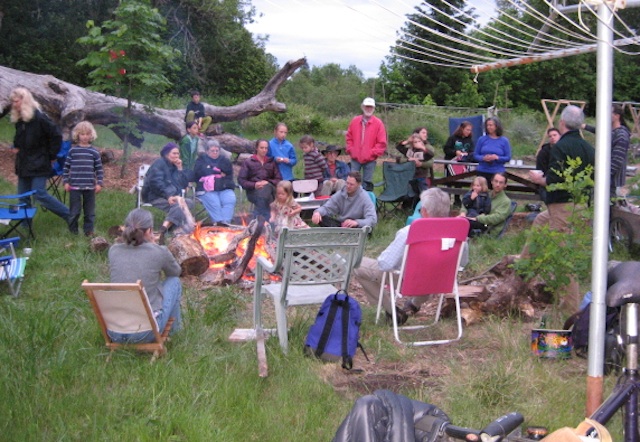 CoHoots started with a potluck in the Common House, then assembled to celebrate the change of seasons, hang out, roast marshmallows, play in the mud at Crystal Lake, climb on the Old Oak, and swap tales about camping and hiking adventures (mostly centered around strange sounds in the night and animals stealing food).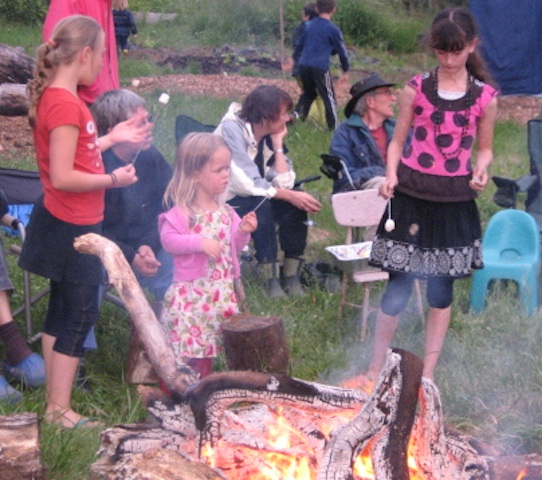 By the time it grew dark, the coals were bright and hot.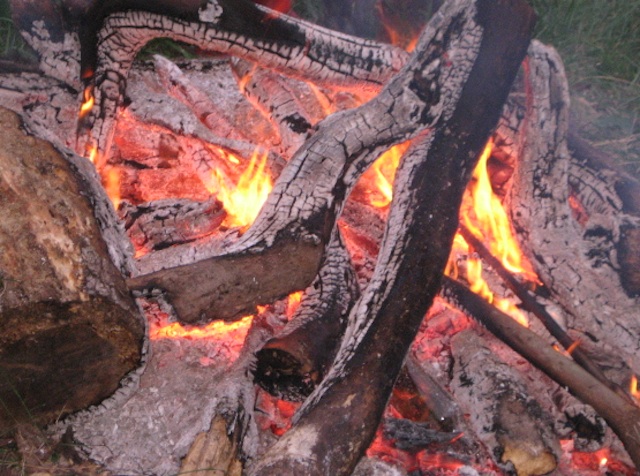 In our ongoing Land Use Vision (LUV) process, the area around the Old Oak was targeted as a great spot for a gathering place.  Judging from the smiles, consensus was reached.
Check out photo blog for more photos on the Spring Fire Circle.