In 2010, several CoHoots who had attended college together collaborated on an incredible Madrigal performance at CoHo.  The tradition has continued and this year (albeit in June), another stunning performance amazed and delighted a full house.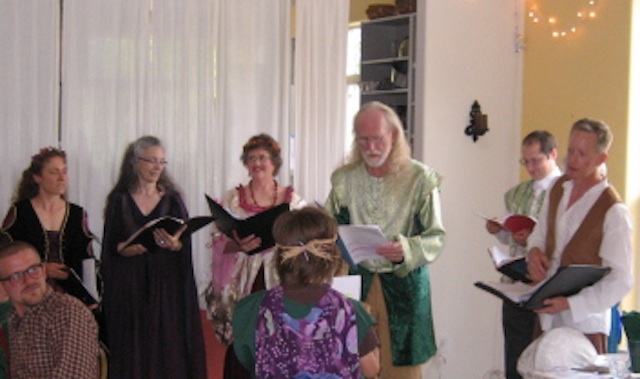 The music and merriment brought lots of smiles, accompanied by the frequent refrain–HaZAA!!!  Tales of unrequited love abounded.  Happily, there was a happy ending with loving couples celebrating their union.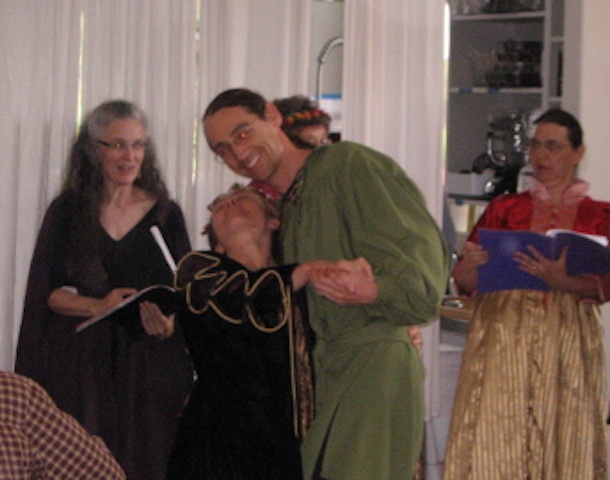 Amidst the singing, the cooks and servers laid out a multi-course feast of vegetable soup, bread, salad, wassail, leek quiche, and strawberry/rhubarb cobbler.  Fresh flowers added a pleasing fragrance and a festive air.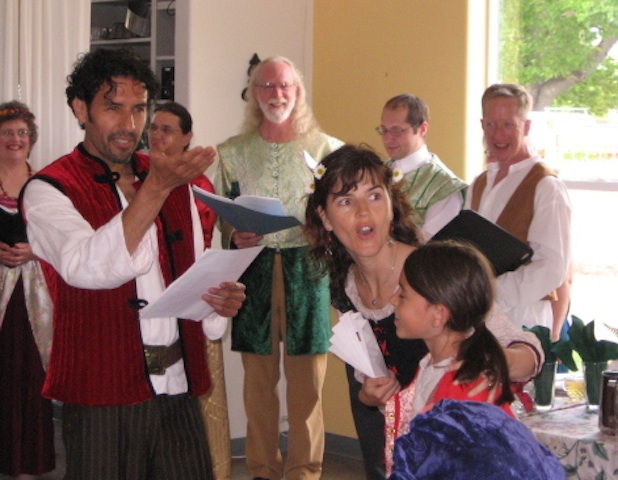 CoHo's newest "neighbors-to-be" delighted the crowd with their antics, culminating in their announcement that they would be purchasing the "castle" next door to the Common House.