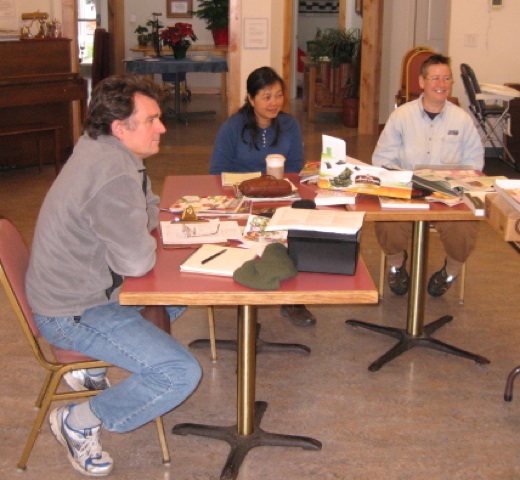 It may be freezing outside, but gardeners are already dreaming about sunny days, warm rains, and bountiful harvests.
A Resilience Network session at CoHo gave local gardeners another chance to swap seeds and gardening tales.  Seed catalogs, color-coded gardening diagrams, and packets of seeds covered tables.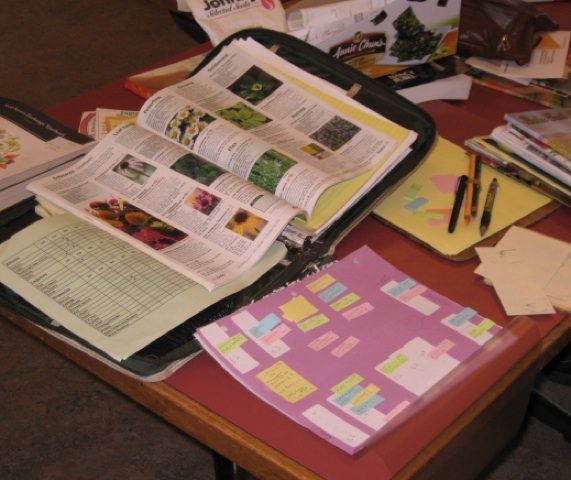 Each year, CoHoots are doing more gardening both at CoHo and at a community garden owned by Friends of CoHo who live across the street.  CoHo common meals are frequently blessed with fresh veggies picked just hours before a meal.
Let the gardening begin!!!