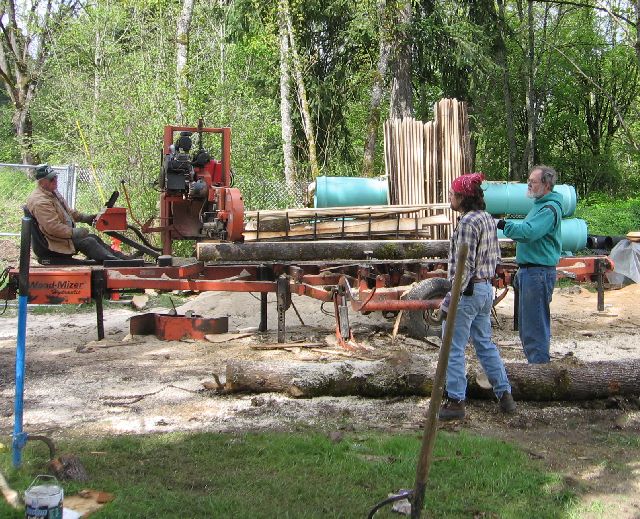 When trees were cut on our property in order to start construction of our homes and Common House, the Landscape Committee requested that all organics (including trees) be kept on site.
Trees were milled into lumber and were used for a variety of CoHo projects, including interior trim in the Common House, benches along the path, the northside fence on the edge of the parking lot, and raised beds.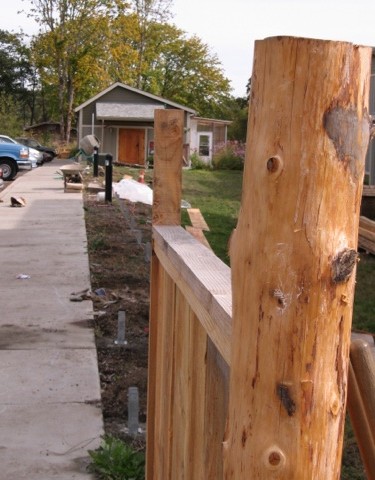 At the May work party, a structure was built in a corner of our property so the remaining lumber could be moved.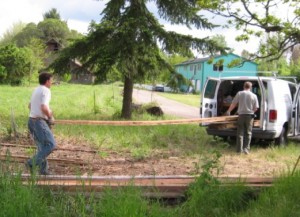 It will be interesting to see what other CoHo projects make use of this very local natural resource.